The modern manufacturing industry is innovating faster than ever under the impact of the Industry 4.0 trend and the pandemic. But along with productivity gains, the increased adoption of automation technologies driving digital transformation in manufacturing complicates factory IT infrastructures and makes them bloated and unmanageable. Unless manufacturers find a way to unburden their tech stack without compromising its effectiveness, they risk setting back their efforts.
Odoo: a single solution for end-to-end manufacturing support
Manufacturing enterprise resource planning systems, or manufacturing ERPs, are legacy manufacturing software that is still actively utilized in the industry for real-time asset management, production visibility, and data-driven decision-making. But Odoo, a leading platform on the market, stands out against homegrown and ready-made ERPs with a robust feature set that can support multiple aspects of manufacturing beyond resources and production.    
Odoo is an open-source ERP suite encompassing a set of industry- and workflow-specific modules that companies can install at their discretion and connect with one another seamlessly. The vendor offers three hosting models: on-premises, PaaS, and SaaS, and charges customers per user and per module each month. 
The Odoo Manufacturing app comes equipped with MES, PLM, Maintenance, and Quality tools. For an all-in-one ERP system, manufacturers turn to Odoo consulting to integrate the app with the Inventory, Resources, and HR modules. Together, the apps comprise a system that extends to planning, engineering, product lifecycle, smart supply chain, equipment maintenance, time tracking, and other day-to-day activities.        
Let's now have a closer look at Odoo's manufacturing automation capabilities and the six cases where it can make a notable difference for an enterprise.
Maintain equipment effectiveness
Amid the global industrial automation, when machinery is set to control and handle more and more production processes, a high equipment effectiveness is critical for the factory to uphold. However, many manufacturers noticeably struggle to collect complete equipment data across their increasingly complex infrastructures and then contextualize these insights for accurate OEE estimation or timely maintenance actions. 
With Odoo Maintenance, the monitoring of equipment effectiveness becomes an ongoing underlying process that requires minimal handwork. Creating a work order, managers can set the expected duration that would be a threshold value for good equipment performance. In their turn, the workers responsible for the work order or overseeing its completion can log real duration and all equipment issues that occurred. 
Based on the submitted data, the system then calculates the OEE rate for each manufacturing process and displays it in the Work Centers Overview dashboard. There is also the Reporting engine, allowing manufacturers to gain a more granular understanding of low OEE and its common causes.
In addition to letting manufacturers always keep tabs on equipment performance, Odoo Maintenance can also optimize its preventive maintenance. Based on the general information and OEE rate for the piece of equipment, the system computes its mean time between failure, mean time to repair, and expected next failure date, allowing managers to create a well-grounded preventive maintenance calendar.  
Ensure consistent product quality
Customer expectations may be changing rapidly, but there is one permanent market differentiator that can instantly set a manufacturer apart from competitors — quality. What is more, factories across sectors operate today amid stringent quality and consumer safety standards, and the failure to meet them can have severe consequences. These considerations rightfully place quality assurance at the center of factories' strategic and business objectives. 
Despite the high priority of quality management, 71% of companies surveyed for the 2021 Quality Management Trends Report still use the combination of spreadsheets, shared drive, emails, and text documents for these activities, losing potentially critical insights in silos and back-and-forth communication. But with Odoo, setting up a unified and transparent QMS has never been easier. 
The Odoo Quality application offers a user-friendly interface for employees to report quality defects from the production floor or a warehouse. The quality alert then appears in the Overview dashboard for a dedicated team to confirm, explore the root causes, and suggest corrective and preventive actions.
Odoo Quality also supports advanced product quality planning (APQP). Working with it, manufacturers can define their quality control program and set up quality inspections to trigger at certain points during inventory and manufacturing operations. Finally, the system facilitates such production quality controls as the production part approval process (PPAP), statistical process control (SPC), and process failure mode and effects analysis (PFMEA).
Expedite product change management  
Apart from product quality, another ongoing concern for manufacturers is effective product changes. The need to modify this or that product can arise from numerous factors, be that outdated design, poor functionality, rising demand, or new quality requirements, and companies have to review and manage each case properly to introduce meaningful changes.      
Unfortunately, at manufacturing enterprises, engineering change initiatives tend to drag out because so many stakeholders need to be involved in the discussion. But relying on the Odoo PLM tool, manufacturers can establish constructive communication between multiple departments and streamline product change approvals.  
The application allows managers to create engineering change orders (ECOs) and set up custom Kanban workflows for their submission, review, and validation. For each workflow stage, they can also appoint one or several users whose approval is required for a proposal to move forward. This way, stakeholders instantly know their area of responsibility.
The change proposal form has fields for all the necessary information like the related product, responsible party, and effect data so that stakeholders can quickly get to the heart of the proposal. What is more, they can hold real-time centralized discussions right in the proposal ticket's log note section and have no valid point fall through the cracks of various messengers.
Safeguard against supply chain disruptions
Last year saw severe disruptions in supply chains, which interrupted day-to-day production processes, caused financial damage, and overall gave manufacturers around the globe a hard time. On the upside, this situation roused the majority of enterprises to reinforce themselves against similar shocks, as, according to the 2020 State of Manufacturing report by Fictiv, 96% of the respondents are currently working on enhancing their supply chain's agility.
Odoo offers several modules that lend themselves well to making the factory logistics network resilient. 
Odoo Manufacturing
For each product you manufacture, the module allows you to create Bills of Materials, or BoMs, where you specify the quantity of components needed, routing information, and manufacturing steps. When a product has multiple variants, Odoo allows you to create separate BoMs and link them with the product and keep the manufacturing interface clear and organized.   
Synced up with your inventory database, the Manufacturing module also provides a real-time view of bills of materials. The operator can check the availability of raw materials and components and their quantities and reserve the amount needed for a certain manufacturing order. In the Inventory module, they can also set up reordering rules for automatic BoM components replenishment and prevent both stockouts and overstocking.        
Odoo Purchase
The module allows procurement specialists to track product prices and availability with various suppliers and opt for the most advantageous offer. Beyond that, Purchase provides detailed insights into suppliers' performance, including discounts offered, delivery delays, and other aspects, helping manufacturers to partner with the most reliable providers.  
Master Production Schedule
This is a unique production forecasting mechanism found in the Manufacturing module. For each manufacturing component, it allows managers to set a safety stock target and demand estimation. When a factory gets a manufacturing order involving materials or components, the actual demand gets automatically entered.
Based on the updated numbers, Odoo will compute inventory replenishment quantity and, once operators press the Replenish button, create a request for quotation. Thus, Master Production Schedule helps companies to accurately estimate demand, adjust their stock replenishment on the fly, and plan a delay-free production.     
How we automated warehouse management with Odoo 
A US-based repair and maintenance enterprise specializing in industrial automation systems turned to Itransition for Odoo ERP system implementation and business process automation. To streamline warehouse operations, our team leveraged the platform's versatile supply chain capabilities and paired it with some custom add-ons. 
The delivered system allows employees to effortlessly find any item in storage and enables flexible on-demand procurement. We also optimized the customer's purchase order approval workflow, which halved the approval time.
Plan workforce proactively 
Labor shortages had been the concern of manufacturers around the globe for many years, but the events of 2020 intensified the talent crisis. Today, 63% of companies are struggling to bridge critical labor gaps as per the 2021 survey by Workforce Institute. Strategic workforce planning is one of the most sustainable ways to alleviate this problem, yet many manufacturers fear the new approach to time-tracking and scheduling may inconvenience the workers and impose a financial burden because of the dedicated software and tools required.    
The Odoo ERP offers all the necessary HR and automated reporting tools for effective employee management across the manufacturing workplace. For example, the Attendance app enables workers to clock in and out with a push of a button on their mobile phones or scanning their badge ID in a kiosk. To gain a more granular view of employees' workday activities, a company can implement a Timesheet app that allows users to easily log in the time spent on different tasks or projects and can operate without an internet connection.
The apps offer detailed real-time reporting so that managers could monitor distributed workforce's attendance and working hours as well as each team's performance and efficiency over periods of time. The Odoo Timesheets module also provides resource and deadline forecasts for upcoming production activities, helping manufacturers to precisely plan the workforce and anticipate their hiring needs.   
Learn how Odoo Manufacturing can make a difference for your enterprise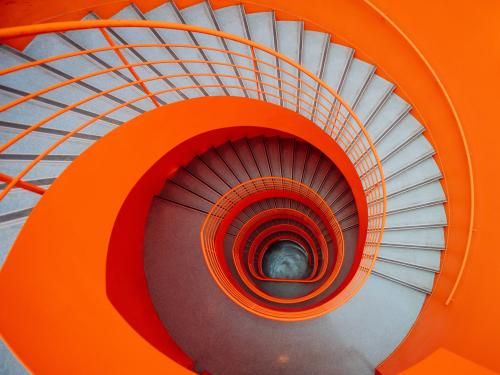 A certified Odoo Silver partner, Itransition can successfully implement an on-premise or cloud Odoo app of your choice, as well as migrate and customize your existing solution.
Implement IoT in production processes
According to the 2020 Annual Report by the Manufacturer, IoT is the most sought-after Industry 4.0 technology, adopted or considered for adoption by 71% of the respondents. Yet, IoT implementation on the production floor proved way more challenging than previously estimated. To transform their factory into a smart one, owners have to grapple with device connectivity and governance of the ever-increasing amounts of IoT-generated data — the tasks requiring technical expertise, time, and financial investment.   
Odoo IoT Box allows manufacturers to integrate smart devices into manufacturing processes and then connect to a single Odoo database for seamless data transmission. A small device provided on subscription, IoT Box serves as a bridge that connects smart hardware via HDMI, USB, Bluetooth, or WiFi to the dedicated IoT App, which then transfers data to the Odoo database. This way, operators can orchestrate IoT devices from a unified Odoo control panel in real time from anywhere, be it their workstation, the production floor, or the field.
By default, Odoo IoT Box is compatible with USB cameras and webcams, HID devices, printers, weighing scales, and measurement tools. For unsupported devices, the vendor offers to develop a custom driver for an additional fee. . 
The bottom line
The manufacturing industry is evolving rapidly, becoming smarter and more efficient, and many new technological advancements lie ahead for it. Amid these disruptions, factories need a solid but lean system that can support all essential processes and serve as a foothold for innovation at the same time.
A leading provider of manufacturing ERP software, Odoo offers the solution for forward-minded manufacturers. Easy to tailor to unique manufacturing needs, the system can centralize and streamline procurement, equipment, product and human resources management and cater for more advanced tasks such as proactive workforce planning and IoT device integration.