Retail was already losing its positions to online-only marketplaces when the pandemic delivered an ultimate punch—customers had no other option but shop online. Instead of succumbing to depression, many retail businesses engaged in retail digital transformation accelerated their automation efforts and started experimenting with AI, robotics, and connected devices. 
Indeed, automation is an important factor in not only helping retailers reach out to customers in the lockdown but in bringing back those who had opted for online shopping even before that.
Automation provides a huge opportunity for retailers to gain back some of the ground they've lost to digital-native competitors and protect the market share they currently have through better efficiency, more convenience, and better sustainability. [...] Even in our technology-centric world it's rare to find one investment opportunity with such wide-reaching potential.
According to the latest report from Capgemini Research Institute titled Smart Stores – Rebooting the Retail Store through In-store Automation, 66% of consumers are hopeful for retail automation to help them avoid long checkout lines, and 46% are willing to switch from online shopping to physical retailers that use automation technologies in their stores.
What is retail automation? 
Retail automation centers around applying emerging technologies to automate repetitive, manual, and time-consuming processes like merchandising, order management, and marketing. Retail automation enables uniform customer experiences across different channels and frees up employees' time.
Why automate?
Retail is under a big pressure. Customer expectations are surging (currently complemented with the need for less contact and more distance), and competing with online requires acceleration of digitization efforts. Under these circumstances, retailers try to pursue automation enabled via retail software to keep ahead of online competition.
To provide omnichannel customer experience
Customers shop in a nonlinear way using multiple channels, and it's up to them where to start and where to quit their journeys. Meanwhile, retailers are expected to deliver seamless and personalized experiences as their stores are but a stopover on customers' journeys. 
To deliver on these expectations, retailers can use customer experience technologies to connect physical and digital channels and automatically accumulate and unify customer data from different sources, like connected devices, online stores, or social media. As a result, retailers can continue the conversation with a customer from one channel to another. They can provide consistent experiences both in-store and online and spread the same brand messages across channels. 
Meanwhile, the possibility to connect different functions and business units provides more visibility into inventory, stock, and orders. It allows retailers to get access to complete and relevant information and provide the kind of seamlessness customers expect from their shopping experiences.
To ensure contactless interaction
Though customers are eager to come back to a normal life, at the same time they are wary of health risks. For this reason, they expect swift and secure contactless experiences inside offline stores, such as:
Self-checkout and contactless payment: Nobody expects all retailers to immediately turn into Amazon Go, but contactless payments via mobile wallets, smartphones, wearables, and cards are a bare minimum needed from now on. The next step is self-service kiosks that can be utilized for checkout, returns, and additional product and service information. Such kiosks can accumulate analytics and serve as additional data sources for retailers.
Low-contact delivery options: Alternative delivery options like BOPIS or curbside delivery that became trendy during the pandemic allow customers to minimize their contacts when interacting with a retail store. To make this experience as smooth and easy as customers expect, retailers need to take care of all the channels where customers decide to place an order or make an inquiry, be it social media, messengers, emails, or shopping carts. Next, they should automate the delivery process: check inventory and find the closest location to customers, update order statuses in real time, send SMS or push notifications about order statuses, and ask for feedback once the delivery is complete. 
Contactless services: Retailers can provide customers with the tools to help them prepare for their visits and minimize time spent in-store. For instance, virtual try-ons, be it a dress, wall paint, or a kitchen table, let customers understand what they need before the actual visit and head for specific items once they enter the shop. AI-powered recommendations can help find similar or matching products. Plus, to cut contacts inside the store, customers can be guided to necessary products via the brand's app. 
The best thing about enabling contactless interaction is that it also helps solve issues that frustrate customers most, like long queues, out-of-stock products in physical locations, and navigation difficulties:
Real cases of retail automation
Retailers all over the world are investing in automation by partnering with technology companies working with robotics, virtual reality, artificial intelligence, and predictive analytics. Let's check out a few real-life examples of what retail automation can look like in practice.
A BI platform for a fashion retailer by Itransition
Itransition was approached by a global fashion retailer selling clothing, accessories, and home goods. It had a highly popular website and mobile app that generated large amounts of data, so the customer wanted to build a single hub to collect, sort, and analyze customer behavior data for further personalization. 
We delivered a retail-specific BI platform that collected and analyzed data in near real time and supported the retailer's marketing team in:
Analyzing user activities across different channels
Reviewing over 100 types of custom reports related to the website usage, page views, orders, etc.
Generating ad-hoc queries based on the accumulated data
We complemented the platform with an AI-powered recommendation engine that operated based on user activities, such as purchases, views, and clicks coming from different channels. Experienced in retail computer vision applications, we also implemented a technology for product image recognition to automate time-consuming internal processes, such as product attribution, multi-attribute image classification, similarity search, and more.
As a result, our customer saw an 8% increase in conversion rates, a 50% decrease in infrastructure costs, and a 15% increase in collected data volume.
A barista coffee robot
Rozum Cafe is an autonomous coffee station where a robot-barista brews and serves coffee drinks, making the process quick, around-the-clock, and totally safe considering all the social distancing. The coffee-making process was developed together with a prize-winning human barista, so the robot is programmed to use professional techniques when it comes to proportions, grinding, pressure, and so on, which makes drinks consistently great. 
The process is simple. Using a self-service kiosk, customers can select a drink, pay by their preferred method, and wait about two minutes to get their coffee. The system only needs a quick daily checkup to make sure it doesn't require any minor fixes. 
The robot comes with a built-in CRM system that accumulates statistics on customer behavior and helps make accurate forecasts and fine-tune procurement planning.
What to automate
It's par for the course with retail employees to spend a considerable share of their day on manual work and waste time due to limited access to data. Consequently, in most cases retail automation is about streamlining day-to-day activities such as the ones below.
Data accumulation
The changes in the retail landscape have made data a key competitive advantage. Not because it's rare—retailers have a treasure trove of data from different sources—but because it's tricky to harness it to get a unified view of customers and their touchpoints. It's especially important for the retail industry with its rapidly changing trends.
To automate data accumulation, it's necessary to encourage interdepartmental cooperation (between sales, warehouse, service, planning, finance, and marketing teams), connect internal and external sources to a single hub for continuous data flow and synchronization, and make sense of the accumulated data by means of retail business intelligence. 
Merchandising
Merchandising is one of the most time-consuming retail activities, particularly for those companies that have to generate stock planning and promotion reports based on data downloaded from multiple sources and manually match products. 
Currently, many merchandising activities can be automated:
Merchandising automation relies on historical analytics, current transactions and inventory, and demand fluctuations and suggests strategies for assortment planning, storage, and stock replenishment per specific criteria, like seasons or different locations. It's also possible to automate pricing and promotions and make them dynamic. With customers expecting new items each time they visit a store, automated merchandising helps retailers provide fresh and relevant stock in a timely manner while getting low-stock alerts to prevent understocking.
Order management
When retailers activate the inventory across different locations and warehouses to fulfill orders and provide such delivery options as click-and-collect or curbside pickup, they have to take into account multiple processes, like payment, taxes, returns, location-level inventory, and more. With automated order management, it is possible to connect different systems, from CRM to warehouse management, capture orders from different channels, keep track of inventory and returns, and supervise deliveries. 
As a result, retailers can:
Update customers on their order statuses in real time
Provide multiple delivery options 
Change active orders if necessary
Suggest a relevant product replacement
Ensure smooth returns in-store or online, either personally or via self-service tools
In-store experience
Retailers who pursue customer-centricity and want to boost in-store convenience, balance their stock levels, and increase safety, need to invest into contactless experience design enabled by automation. It takes multiple connected devices, like mobile POS, self-checkout kiosks, shelf and door sensors, RFID tags and scanners, information kiosks, and AR fitting rooms, while ensuring they can communicate with each other.
Marketing
In order to provide targeted personalized experiences and implement consistent branding strategies across various touchpoints, retailers need to automate their marketing efforts, too. 
For instance, they can tag customers with specific attributes that will trigger marketing actions in response to particular activities, like:
Showing ads in social media after specific search requests
Sending push notifications with promotions to the smartphones of customers passing the store
Sending emails or texts with discounts to inactive members of the loyalty program
Offering recommendations during search via self-service information kiosks
Retail automation is easy when you have the right tech partner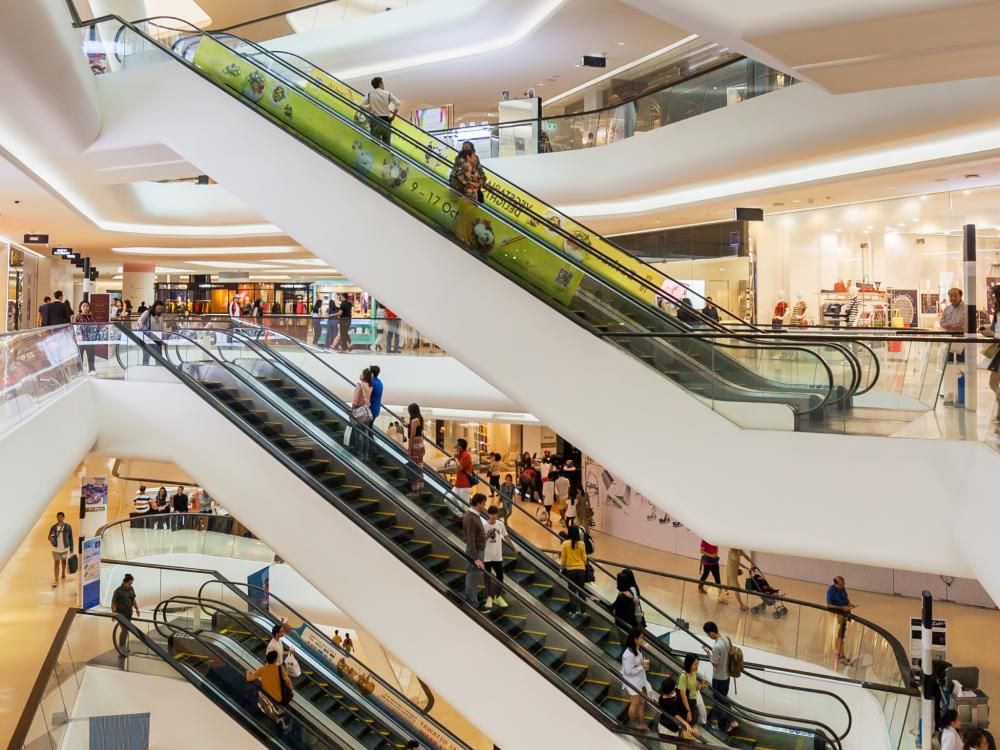 Retail software solutions
We can equip your retail business with solutions automating order, billing, pricing, marketing and many other workflows, providing you with a competitive advantage.
How to automate
In order to put theory into practice and make automation a success, retailers need to combine a few ingredients.
Accumulate appropriate data
Automation is something that is fueled by data, and its efficiency is boosted by data categorized and prioritized according to use cases. For this reason, it's necessary to build a data ecosystem accompanied by a data analytics strategy. For instance, you need to capture different types of data (such as data from your POS, ERP, collaborative CRM systems, and so on) if you intend to provide personalized customer experience, forecast shopping trends, or streamline internal workflows.
It's possible to automate specific workflows with standalone tools, for example for email marketing, reporting, or SEO. However, as your business grows, it will require more centralized and sophisticated solutions that can communicate with IoT devices and provide capabilities in support of AI use cases. 
Most probably, you will have to decide between CRM vs ERP depending on your business model. These systems can connect various data sources and enable ecommerce predictive analytics.  
Foster a data-centric mindset
Unfortunately, technologies and data are not enough if your employees still use their instinct to make decisions instead of relying on analytics. It might have worked in the past but today gut feeling is a poor predictor of the future. 
For this reason, retailers need to move from the traditional mindset to data-driven decision-making by means of reskilling and training their employees, hiring new talents, and reshaping operational models to help employees play more strategic roles and use tools to be proactive. Retail businesses should also be ready for automation to push them towards more agile modes of work, decentralization, and silo-free cooperation.
A wrap-up
Even before the pandemic, those retailers who had already started their automation journeys were able to outcompete by means of transforming their workforce and providing much more customer-centric experiences. But in 2020, retail businesses faced a harsh choice to either digitize or die. 
Today automation is viewed as a way to bring customers back into stores. The longer retailers wait for the situation to sort out itself, the higher the risks they won't be able to catch up.