Customers' growing expectations are a hot topic for business, and it may seem that customers demand extraordinary things. In reality, the complexity of their requirements is in their simplicity—above all things, customers want convenience. They want to quickly find what they want using a convenient channel, pay with a convenient payment method, and choose a convenient delivery option. 
But here's the catch—their journey is of an extremely fragmented, hop-on-hop-off nature. To keep up, companies face an overwhelming task of connecting multiple dots, linking accumulated data on customers with their real problems and needs.
In such a situation, companies cannot rely on isolated efforts of separate teams to fully address customer expectations. Instead, it needs to be a collaborative effort between multiple departments, focused on shared goals and powered by customer experience technologies. 
CRM implementation, delivered within the scope of CRM consulting by Itransition, is one of the most effective solutions for connecting customer-facing departments, empowering each employee with collaborative tools, and putting customers in the center of all the efforts.  
Which CRM type do you need?
There are three major CRM types: operational, analytical, and collaborative. As CRM platforms can be configured and customized according to specific business needs and CRM strategies as well as combining the features of every type as enterprise CRMs, it's important to understand key differences and use cases of each. 
Operational CRM
This CRM type is the most popular option as it helps streamline operations of all customer-facing teams along the entire customer journey, from lead generation to post-purchase service, and track every customer interaction, thus getting a 360-degree customer view. Operational CRMs help businesses boost productivity and increase customer acquisition and retention rates by targeting the most effective channels and providing consistent experience across different touchpoints.
Analytical CRM
This type is geared towards multi-channel accumulation and analysis of large quantities of customer data, and it works best in combination with other CRM types. The main goal is to use data for spotting useful insights and trends that will help various teams make informed decisions. Examples include analyzing what activities boost sales and attract new customers, where highest-paying customers come from, what problems affect customer behavior and churn, or what purchasing patterns are common across channels. Additionally, analytical CRMs can be integrated with third-party apps to connect more relevant data streams.
Collaborative CRM
Collaborative CRM connects customers, channels, feedback, and interactions and helps create the environment where all customer-facing teams can easily interact, unite efforts, and be on the same page when striving to provide seamless customer experience. Such a platform is a must for companies that have:
Multiple offices
Huge multi-tier departments
Rigid cross-departmental data silos
Multiple disconnected collaborative apps 
Collaborative CRMs can provide common dashboards and feeds where different teams can share their data accumulated during interactions with customers, work simultaneously on the same project, engage in conversations, and check out latest contributions from other teams. Customers, in turn, don't have to repeat themselves in their requests as each employee they communicate with can pick up the conversation using available records of the past interactions.
CRM types
 
Operational
Analytical
Collaborative
Major functions

Lead management
Campaign management
Service automation
Contact management

Cross-channel customer data accumulation
Data management automation
Data analysis
Report generation

Real-time data sharing
Records update automation
Customer assets management
Communication facilitation

Major use cases

To keep customer records organized
To have a complete view of each customer
To streamline major operational processes

To create customer profiles
To reveal data trends, patterns, and relationships
To get accurate predictions
To track employee productivity

To provide consistent messaging across channels
To connect silos
To provide shared access to full and up-to-date customer data
To nurture customer-centricity
Why collaborative CRM?
The way the world had been working changed overnight and put an enormous strain on companies and their employees. Seminars turned into webinars. All in-person interactions migrated to Zoom. Employees had to think how to arrange home offices and share the space with their housemates. In such a situation, business leaders had to think of a solution that would help teams stay connected and efficient and meet changing customer expectations. 
Cloud-based collaborative CRMs became an ideal foundation for distributed teams' remote offices in the new work-from-anywhere world. The platform let teams continue doing what they were doing—sell, support, or generate leads, with a single view of potential and existing customers. Unfortunately, watercooler conversations are gone but collaborative tools built into a hosted CRM can keep teams talking (with feeds and chats), on the same page (with real-time notifications, alerts, and recommended actions), and resourceful (with access to shared assets).
What makes a collaborative CRM
There are three major areas in collaborative CRMs:
The platform makes it easy to track all interactions with customers and prospects across different channels. It also serves as a centralized location for interaction logs and ever-changing customer data. Collaborative CRM lets teams share customer data with each other, developing best practices of customer communication, like choosing the right time and channel to connect and ensuring consistent and personalized experience. 
By accumulating and analyzing interaction data, it's possible to understand which channels customers use to connect with the business. For instance, some customers prefer to explain problems by phone, participate in a survey via a messenger, and click ads on Instagram while never opening emails. As different conversations and interactions accumulate in a customer's profile, the company can keep track of the preferences and understand which channels to use when getting back to customers, which channels are the most profitable, and which require optimization.
Collaborative CRMs integrate with most document management systems so it's possible to consolidate important documents and let any employee with a corresponding access level interact with the database of technical and support documentation, contracts, SLAs, proposals, and more.
Our consultants will help you choose the best CRM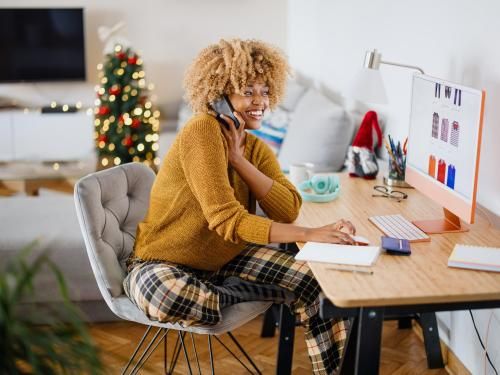 Itransition offers to implement a platform-based CRM solution of your choice or develop one from scratch to help you personalize customer communication and service.
Major advantages of collaborative CRMs
The pandemic has shown the importance of having a toolset that can help face any disruption and evolve together with the business. Collaborative CRMs became such enablers during the crisis and promise to support companies in the new normal. 
Everything in one place
When employees manage a number of apps and processes on their own, a good share of information ends up in personal folders or isn't captured at all. Collaborative CRMs can be integrated with legacy systems and necessary apps and functions following a data migration strategy, which will allow keeping all processes, data, people, and communication in one place. 
Employees won't have to switch between a number of external apps, trying to find some information or help customers. It will also create a digital open space where it's easier to connect departmental silos due to the absence of communication barriers. What's more, a gentle push in the form of common feeds and notifications will encourage collaboration and turn it into a habit.
Effortless work from anywhere
When employees found themselves working remotely, business leaders realized that designing a work-from-home infrastructure and adapting digital workplace experiences weren't the hardest thing. The major challenge was to make distributed teams work as one centralized unit. 
Collaborative CRM made it possible by providing a single view of the customer for any employee in addition to a barrier-free space for communication. This way, whatever channel customers choose, they can be sure that their issue will be resolved in the most efficient manner as any team member has all the necessary information at their fingertips. At the same time, when working within the same platform, IT personnel can quickly address various issues just by accessing the employee's account remotely. 
In case the workload is growing, such a platform can help delegate repetitive and time-consuming tasks to the built-in AI. Coupling AI with low-code CRM customization, it's possible to build workflows, configure relevant notifications, receive recommendations based on past actions, and get assistance in onboarding or learning. 
Plus, it may sound counter-intuitive but a perfectly fine-tuned remote work via a collaborative system can actually reduce the number of calls, which exhaust people far more than face-to-face meetings. When teams are always updated on what is going on in different projects and constantly connect with colleagues via chats or in-context comments, they have less gaps that should be filled during calls. 
In-built collaboration
Finding new customers and closing deals are not a one person's job anymore. Successful selling is now the result of excellent teamwork that consists of a number of behind-the-scenes operations of multiple teams and requires looking at problems from different perspectives (which is hard when working on your own). 
For instance, to nurture leads in a new service segment, marketers connect with product managers to get insight into the new topic, understand what works best with certain leads, and then pass this information to sales and customer service reps who will join in at further stages of the customer journey. Meanwhile, the legal department develops a procedure for contract negotiations, and executives together with the finance department think of a new pricing policy. 
To connect all these efforts and provide a seamless customer experience in real time, there should be collaborative tools already built into the system—the way it is with collaborative CRMs. What's more, when the company changes the way it works, it's much easier to tweak in-built tools (one effort for all the platform users) than make changes in each external app that employees use. 
Better customer experience
It may seem that the final goal of collaborative CRM is to create an efficient space where all employees can work together. It's certainly one of the goals but as it's still a customer relationship management platform, the final aim is always customer success, and it's true about any CRM type. 
In collaborative CRMs, coordinated efforts are directed at situations where customers connect with a company via different channels and expect consistent experiences along with a personalized approach. As a result, company representatives can pick up any ongoing conversation, make customers feel heard, and provide the fastest issue resolution possible. 
Higher productivity
Usually, when team members have to participate in several projects simultaneously, it affects their productivity. When it comes to collaborative CRMs though, joint efforts don't only make communication more efficient but also help teams save time and boost productivity. 
Instead of gathering all the information on their own or spending extra time on tasks due to limited access to data, each employee can view problems from different perspectives and have a full picture of customer relationships and internal management processes while sharing just their part of work. Such a collaborative atmosphere where it's encouraged to share feedback, best practices, ideas, and even constructive criticism helps everyone learn and grow individually and as a team.
What to look for in collaborative CRMs
When you start searching for a suitable CRM, you will see that the market is huge, offering CRMs with all kinds of features. If you need a CRM centered on collaboration, look for the following features. 
A central data and document repository
The platform should accumulate and process data and store it in a central location where employees can get access to the same information as everyone else. Additionally, there should be a central database of all relevant documents that will allow employees to enjoy document management benefits—they can save their contracts and proposals and use advanced search filters to find what they need in seconds.
Chats
Live communication is a huge part of collaboration so it should be made easy, personalized, and convenient. For this reason, an ideal platform can either integrate convenient chats, like Slack or Microsoft Teams, or have an in-built chat where it's possible to make calls, create video conferences, and build bots and commands that can send automated notifications and reminders, add created events into your calendar, and search for necessary documents or reports to instantly share with colleagues while talking. 
Feeds and in-context notes
All changes and updates can be tagged and automatically added to subject-related feeds (deals in progress, support issues, best practices, ideas, corporate events, miscellaneous) available to each employee. It should be possible to personalize the feed view and mute or prioritize notifications about specific changes or on specific projects. Additionally, there should be an ability to add notes to documents and records so that a person who reaches them can learn the context. Alternatively, it should be possible to tag a colleague, which will trigger a notification and let him or her review tagged records when they can.
Critical integrations
In the context of remote work and collaboration, one of the most important features is the possibility to connect with both teammates and customers via the entire range of available communication tools. For this reason, the system should support integrations with social media platforms, popular messengers, and video-conferencing tools to support high-quality virtual meetings, making it easy to set up conferences within the platform, invite internal and external participants, make recordings, share materials, and more.
Business will survive through collaboration
CRM platforms with in-built collaboration tools turn companies into interconnected ecosystems where professionals can benefit from each other's work, save time, increase productivity, and get a single view of each customer. Such an environment is a great foundation for successfully dealing with disruptions, developing agility, and achieving better market positions.