Although technology and science have influenced the world of sports since the beginning, in recent years artificial intelligence and data analytics have boosted such trends, impacting this industry faster than Usain Bolt's legs and stronger than Mike Tyson's punches.
Today, modern technologies play a fundamental role along the entire sports life cycle, from the recruitment and training of athletes to the analysis of their performance, from audience experience to media and management.
Every aspect of sports, intended both as a competitive and playful activity and as part of the show business, is embraced by AI and is carefully analyzed by coaches, team managers and players with the help of AI experts, as described by PwC:
The AI technologies in sports now
According to the same PwC research, AI-based tools are already being deployed in virtually all major sports disciplines, such as American football, soccer, baseball, and cricket, but also non-professional leisure activities like grassroots sports.
Among these tools, we can count sensors, wearables, and computer vision-powered cameras to collect athletes' performance data. At the same time, natural language processing devices can leverage speech and text recognition to gather insights regarding the audience's sentiment.
All this information will be processed by machine learning (ML) and deep learning (DL) systems to create forecast models and assist coaches and managers through their decision-making, or to automate numerous processes related to broadcasting and fan experience.
How much money are we talking about?
Considering the holistic role of AI in sports, it should come as no surprise that the technology market linked to this sector was already worth $8.9 billion in 2018, and may reach $31.1 billion by 2024 with a compound annual growth rate (CAGR) of 20.63%, according to MarketsAndMarkets' report Sports Technology Market—Global Forecast to 2024.
Among the potential reasons for this sharp development, the researchers identified an increasing level of public involvement, the expanding demand for decision making but also a plain and simple growth in the number of sporting events. 
AI before and during the game
After this general roundup, it's time to take a closer look at some use cases where sports can benefit from AI. Let's start with the fields of application that are most related to the competitive and playful nature of sports: recruiting, coaching, healthcare, and virtual assistant referees.
Recruiting
Artificial intelligence can influence an athlete's career right from the start. Specifically, it can process historical data on players' performance to predict their potential and market value before a sports club decides to invest in them.
This is the case of the NBA Global Scout app, a platform that uses artificial intelligence to analyze videos uploaded by users and evaluate their performance while performing specific exercises.
This can also be an advantage for players because the adoption of tools based on artificial intelligence greatly reduces any bias during recruitment, and helps to find hidden talent even in countries where a specific sport is not particularly practiced.
Coaching
Performance analysis and forecast modeling may have an even greater impact when it comes to developing training programs for athletes and playing tactics. Thanks to the aid of wearable sensors and AI-powered cameras, it's possible to collect a multitude of data (passes, goals scored, rebounds, movement speeds, ball trajectories, shot accuracy, etc.).
This information will be processed by ML-based systems to ensure useful insights for coaches. At the same time, machine learning can also be used to identify opponents' playing patterns and grasp their strengths and weaknesses.
According to the Artificial Intelligence in Sports Market report published by ResearchAndMarkets in 2019, such technologies could potentially increase individual and team performance by 17% and 28% respectively. In fact, they have been widely deployed in various sports contexts. For example, IBM already provides AI-powered forecasts to US Tennis Association coaches.
Healthcare
The analytical and predictive capabilities of AI also find application in medical diagnostics.
Health is a fundamental factor in determining the performance and well-being of athletes. AI-powered systems can screen many physical parameters, including players' movements, to assess their condition and even spot any injuries or health problems before the athlete himself or herself realizes it.
Collecting information through various sensors is essential for data analytics in healthcare, but according to the most recent trends, the absolute protagonists are health wearables thanks to their portability and increasingly low costs.
Such features make them more and more popular, not only among professional athletes but also amateurs. According to the previously mentioned MarketsandMarkets research, indeed, wearables represent the largest and fastest-growing share in the sports device market.
Virtual assistant referees
AI may soon deprive sports fans of their greatest passion, namely complaining about referee decisions. Virtual assistant referees have been used in football for years to provide slow-motion highlights to human umpires, but with the downside of slowing down the game. Fortunately, the latest algorithms are addressing this problem by improving virtual assistant referees to be faster and more accurate in detecting game violations.
Similar tools have been adopted by FIFA to detect offsides, while the World Gymnastics Championships benefited from AI-powered laser sensors developed by Fujitsu and capable of analyzing athletes' movements with pinpoint accuracy.
AI in sports business
We've already mentioned the mind-boggling investments dedicated to implementing AI in sports. It goes without saying that we wouldn't face such large numbers if sports were a mere recreational activity rather than a business.
Actually, sports represent a true cornerstone of the entertainment industry. According to Statista, the global value of the sports market was approximately $471 billion in 2018, compared to $324 billion in 2011. Focusing on sports media rights alone, SportBusiness's 2020 Global Media Report estimated them to be worth $44.6 billion in 2020.
Therefore, it's impossible to ignore all those elements that make sport a full-fledged media product to sell, such as broadcasting, sports journalism, user experience in general, marketing strategies, and betting.
Experts, investors, managers, and other industry professionals seem to think so. According to the Current State of Sports Technology study by Scrum Ventures in 2019, 78% of sports professionals surveyed cited fan engagement technologies (e.g. live streaming, media distribution, content platforms) as the innovations with the greatest impact on sports in the following 12 months.
These high hopes were roughly reflected in investment prospects, with media and content platforms representing the main sphere of interest, followed by data, analytics, and biometrics in the second position and other relevant use cases shown in the following graph:
As you might expect, most of these technologies are closely related to artificial intelligence. Let's take a brief overview of some of the most interesting and promising AI use cases in the sports business, primarily intended as a media phenomenon.
Broadcasting and sports journalism
Artificial intelligence looks set to revolutionize the way sports storytelling is done. Using machine learning and deep learning algorithms, broadcasters can automate numerous videomaking operations, including camera shooting and zooming in on key field actions.
Fully automated sports production is already almost comparable to professionally edited videos. A similar solution was developed by IBM Watson for Wimbledon 2019. Their ML-based system was able to identify the highlights of each match by analyzing fan reactions, balls' trajectory and rebounds, and other types of acoustic and visual data. Based on these insights, the AI chose the most exciting shots to be broadcast on television and the Internet.
A similar trend is occurring with sports journalism, thanks to recent innovations in the field of natural language processing. Of course, news writing is unlikely to be 100% automated anytime soon. So, sports reporters, you can breathe a sigh of relief!
But something is already moving, with AI-powered tools integrated into content creation for the sports press. That's exactly what The Associated Press did in 2018, leveraging an AI-based platform to quickly turn NCAA basketball game data into brief news reports. Thanks to this system, it is possible to cover many more events while deploying fewer resources.
AI-enhanced audience experience
Automating the creation of written and video content can be seen as a way to improve audience experience. But it's not the only one. During sporting events, for example, AI can provide real-time subtitles in different languages based on the viewer's nationality.
It's also capable of offering fans additional stats and insights to enrich their experience. This feature, powered by machine learning algorithms, was implemented in 2019 during the Roland-Garros tennis tournament. Thanks to an innovative user interface, the spectators were able to follow the results live, enjoy in-depth match analyses, and understand which actions most influenced the outcome.
Last but not least, artificial intelligence ensures better customer support across a wide range of industries, including sports, via chatbots and other smart assistants. These tools have already been adopted by many sports teams and leagues, such as the NHL and NBA, to address fan questions regarding tickets, parking, and other organizational issues.
Marketing strategies
Offering a great user experience with artificial intelligence is one of the best ways to broaden your audience and, as a result, maximize advertising commissions.
But AI-powered systems don't stop there. They can also improve marketing effectiveness by offering advanced targeting based on fan demographics, including media consumption behaviors, personal interests, shopping habits, and so on.
In this regard, Nielsen has already acquired some AI startups which develop such kind of tools. The goal is to offer its customers, specifically sports brands, suggestions and forecasts based on machine learning to better choose sponsorships and media rights investments.
Additionally, machine learning algorithms allow broadcasting companies to pinpoint game highlights by taking into account players' actions and fans' emotional responses. Such insights are invaluable for advertisers to choose the proper time for commercials and better grab the attention of their audiences.
Betting
If they had the gift of foresight, many people's first plan would probably be to win the lottery. Sports betting operators must have thought the same thing regarding machine learning's forecasting capabilities. As a result, high-tech companies like Sportlogiq have started selling analytical data to bookmakers in the United States, helping them set odds on bets.
Gambling is certainly a profitable and controversial component of the sports industry. But it is even more so when tools like AI come into play. After all, who would be able to draw the line between legitimate strategies and cheating?
Another problem is that reliable forecasts would require massive amounts of information, including historical data on individual and team performance, locations, scores, weather conditions, and so on. Many of these details are not public but lie in the hands of sports clubs.
Does it mean that we'll soon be dealing with a data market between clubs and bookmakers? Well, that's starting to be a realistic scenario, considering that the state of Illinois has approved legislation on sports betting and athlete data.
Looking to integrate AI into your business infrastructure?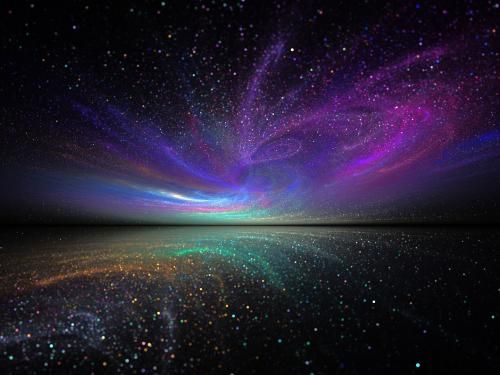 Itransition will help you with AI adoption through expert consulting, custom AI tool development and integration into your business ecosystem, and its further tune-up and support.
A pair of issues to consider
The thorny issue of data trading for betting purposes can be expanded further, taking into account the immense financial benefits that data-driven analytics can offer to broadcasters, clubs, and sports businesses in general. According to the mentioned MarketsAndMarkets report, this sector is set to reach $5.2 billion by 2024, at a CAGR of 22.0%.
An example of this trend was the initiative of the NCAA, which signed a 10-year contract with a UK IT company to collect and sell sports data to media corporations.
"Creative" data trading vs legislation
However, this tendency could soon clash with various attempts to legislate on the subject, especially in sensitive matters such as healthcare data security for athletes and citizens in general. In this regard, a particularly relevant initiative was certainly the GDPR, which placed numerous limitations on data management in the name of privacy protection.
For example, the data minimization principle established by this regulation limits the use of data based on relevance and necessity. In contrast, AI-based data analytics and forecasting require massive datasets to provide reliable insights. Another issue relates to Article 22 of the GDPR, which prohibits making decisions based solely on automated processing when such choices have significant effects on a person. This includes an athlete's career.
But how can we determine to what extent an AI's suggestions influence the decisions of a coach or sports club when it comes to deciding a player's professional destiny?
AI vs human talent
The second major challenge regarding the role of AI in sports concerns what we might call the "Formula One effect". Indeed, car racing is probably the sports discipline where results are most influenced by non-human elements. Almost every choice is heavily data-driven, including pit stop times.
Leveraging data collected by onboard sensors is so crucial that companies like Amazon provide cloud-computing services to Formula One teams. Race information can be stored in bulk and subsequently processed to come up with the best tactics.
The same trend could spread to all other sports, generating growing doubts about the very nature of sports competitions: will they be considered a clash between human talents or between artificial intelligences?
Not to mention that AI (especially its ML and DL variants) is anything but a cheap technology. Does this mean that athletes, teams, and sports clubs with large financial resources will automatically start ahead, relying on exceptional predictive "superpowers"?
The answer to these questions will determine whether AI will be able to "democratize" sports, making competitions more accessible, or to turn them into an easy challenge for fat wallets.