Any company having commercial vehicles sooner or later understands the difference that dedicated management software can make for their fleets' productivity and cost-efficiency. As a result, recent years saw a growth of investment in fleet management software, albeit modest and driven majorly by large transportation and delivery companies.
When the last year's events upended conventional office-centric work across the board, they not only pushed fleet-owning companies to set up digital workplaces but also posed new challenges and exacerbated old-time ones for fleet managers. 
The ongoing rise of ecommerce is putting a strain on companies' transportation resources, while the shifting consumer demands require enhanced responsiveness and productivity from fleets. This, together with spiraling vehicle operating costs and budget constraints, also puts a premium on preventative fleet maintenance and safe driver behavior.  
Against this backdrop, a proper tool for business process management can prove mission-critical for a vehicle-owning company in 2021.
Choosing a suitable fleet management tool
The fleet management software market is highly fragmented, with products differing from each other only slightly, which makes it pretty hard to decide on the right solution to implement. 
When it comes to narrow-focus fleet management tools, the IT market is replete with good options, such as Verizon Connect, Fleetio, or GPS Insight. The solutions provide visibility and control over the core aspects of vehicle operations, but their scope of features is usually limited to fleet management only. 
Because fleet management is so interwoven with many other organizational workflows, including human resources, project management, accounting, and others, a dedicated solution will need to be integrated with the corporate digital infrastructure. This tends to be a nuanced and time-consuming process, which can significantly affect the entire system's scalability and maintenance needs down the line. 
A more reasonable alternative is to look for comprehensive platforms that would support activities associated with fleet management as well. Odoo is one of the few fitting the bill.    
Odoo is an open-source ERP used in the logistics and automotive industries made up of a suite of over 30 business modules, including CRM, billing, inventory management, payroll, and, of course, fleet management. The wide array of easy-to-install modules makes Odoo a universal platform that can be tailored to workflows of fleet-owning companies across industries and their evolving business needs.
The Odoo fleet management module offers quite a basic set of features out of the box: vehicle maintenance and fuel management, odometer tracking, fuel consumption monitoring, contract management, and reporting. But its seamless connection with the Accounting and Employee modules is where Odoo really shines, as it enables fleet managers to carry out operational and strategic planning and navigate some emerging and persistent challenges. 
Also, the lack of some advanced features is offset by the platform's high customizability, either through the efforts of Odoo developers or with over 25,000+ ready-made modules on Odoo App Store.
Let's now have a closer look at Odoo's fleet management capabilities and the positive effect they can have on fleet operation.
Maintaining the fleet in running order
An operational and well-maintained fleet equals employee safety, reduced repair costs, and minimized downtimes. For some enterprises, it is simply the keystone of a well-running business. Yet keeping it that way, with vehicles usually geographically dispersed and varying in technical characteristics and maintenance needs, proves a challenging task for fleet managers to complete without a dedicated tool like Odoo.
First and foremost, Odoo provides managers with a comprehensive view of the fleet's state and operating conditions. The information includes each vehicle's production year, configurations, mileage, and troublesome areas; their history of breakdowns and accidents; when, where, and why they were last serviced; what parts were replaced and how much they cost, along with other useful details. Through the full-fledged Odoo mobile app, drivers can update the information on their vehicles' servicing and maintenance on the go, providing managers with the latest data. 
The data is then automatically compiled and configured into easy-to-interpret reports, so the team can accurately gauge the fleet's maintenance needs and craft a preventive fleet maintenance program that would cater to each vehicle's specific needs, ensuring a sufficient number of vehicles is always in service. Fleet managers can then schedule individual maintenance activities some time in advance directly on each vehicle's page and assign them to responsible parties.
Controlling operational costs
In addition to being a revenue-generating asset, a fleet is also a significant cost item for the company. Vehicles require fixed expenditures like insurance and deprecation, as well as variable ones, like fuel and maintenance, impacted by numerous factors, at times unexpected, and challenging to keep in check. As a result, 44% of fleet managers today rate increasing costs as the top challenge to daily operations, according to Fleet Technology Trends Report 2021 by Verizon. 
Owing to the integration with the Accounting module, Odoo allows fleet managers to keep spending categories visible and under control, make data-driven decisions about fleet budget allocation, and mitigate spiraling costs. 
The vehicle page in the Odoo fleet management module has the Services tab where managers or drivers can log the costs of maintenance works. They can also create different company-specific categories to make reports more detailed or customize the field to enable attaching receipt photos for more accountability. Other types of spending on the vehicle can be submitted into the separate Costs tab that also automatically integrates data from Services and provides an overview of the total spending associated with the vehicle. 
To see the spending across the fleet, managers need to go to the Reporting section. Owing to the variety of filters and presentation formats, as well as the ability to group data by attributes and time periods, the team can easily understand the fleet expenditures and discern cost categories or vehicles that break the budget. The section also allows comparing the spending with previously recorded periods for the team to assess fleet spending dynamics. 
Building optimal routes
The adoption of geospatial tech and vehicle tracking technology in particular has proved to make a tremendous difference for fleet-owning SMEs and large enterprises. They not only provide real-time visibility into vehicles' movements but also drive long-term improvements in such critical areas as customer service, productivity, and routing. So there is no wonder that 72% of the respondents of the previously cited Verizon report had GPS fleet tracking software in 2020, and more are likely to adopt it in 2021. 
GPS systems are indeed the wellspring of granular and up-to-date fleet data, but their analytical capacities tend to be limited to simple historical reports. Beyond that, vehicle location data alone is not enough to manage fleet operations proactively and build optimal and cost-efficient routes, where all potential complications are accounted for. To depart from reactive management, connecting GPS software with your fleet management system is imperative.
Straightforward integration with third-party tools is one of Odoo's strengths, so companies that already utilize a fleet tracking suite can more easily enable seamless data flow between it and Odoo, especially when assisted by automotive software developers. But if you don't want to venture into system integration, Odoo App Store offers the fully-functional Fleet Tracking module that will be much less complicated to connect with the fleet management one. 
The integration provides managers with a full view of vehicle location and speeding history on the one hand, and vehicle performance data, from odometer readings to refueling to incidents, on the other. The team can compare routes in retrospect, evaluate how effective each was, and modify them to avoid downtime and delays. 
When building a new route, fleet managers can easily glean the fleet vehicles location, maintenance state, fuel levels, and other metrics, and assign the most appropriate vehicle to it. Also, owing to the Odoo fleet management module's connection to the Employees' module, the team can factor in drivers' work schedules, days off, location, and travel logs when planning the delivery.  
Moreover, in case of an unforeseen downtime on the road, drivers can log it in Odoo via the mobile app, allowing managers to take timely actions, change the ETA time, or re-optimize the route. 
Minimizing unscheduled vehicle downtime 
Planned downtime is an effective fleet maintenance measure. But when a vehicle goes out of operation unexpectedly due to an accident, poor weather, or a breakdown, it can result in unfulfilled contracts, missed deadlines, or tarnished reputation, and almost inevitably—money loss. 
With Odoo, fleet managers can mitigate the preventable causes of unforeseen downtimes and keep vehicles on the road when needed. Easily gleaning the information about each vehicle in the fleet from a unified dashboard, the team can optimize vehicle utilization to prevent inadequate wear and tear and appoint aging vehicles to shorter routes to minimize the risk of missed appointments.
Also, drawing on fleet lifecycle reports, the fleet management team can keep track of each vehicle's breakdown and accident history, identify recurring issues that cause downtime, and schedule appropriate preventive maintenance actions
Promoting driver safety
When a vehicle is on the road, its progress, performance, and security are mostly in the hands of the driver. Despite the national- and industry-level interventions on improving road safety, commercial trucks' incident rates have remained the same over recent years, fueled by drivers' inclination to risky behaviors. Although the issue of drivers' safety is multi-faceted, spanning corporate culture, hiring decisions, training, etc., fleet managers also have an impact on mitigating it on their part. 
Due to the seamless integration of Odoo's fleet management and Employees modules, fleet managers can access full information about a driver's education, experience, and work history and assign them routes and vehicles matching their qualification.
With the integrated fleet tracking tool, managers can also evaluate drivers' behavior based on the telematics data and accurately detect those who were speeding or harshly braking, accelerating, and changing directions. To address these violations in a centralized fashion, companies can embed the free Open HRMS Disciplinary Tracking module into their Odoo platform. It allows managers to assign disciplinary issues to employees for them to explain their behavior and determine final actions against the wrongdoers. 
With each incident and violation logged in detail, the team then can have a comprehensive view of the drivers' safety performance and use it to create relevant corporate guidelines. This data can also be passed on to the drivers' managers, who can address these reckless habits individually or consider them in developing a relevant safety training program. 
Itransition will tailor Odoo to your business needs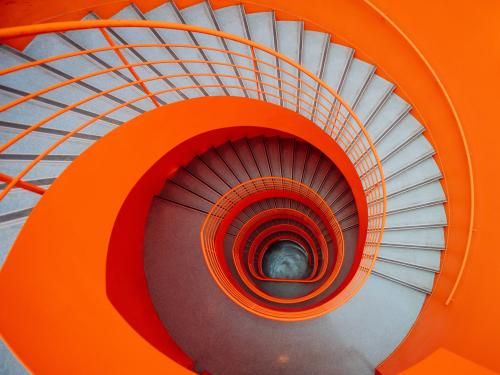 Being a certified Odoo Silver Partner, we are well-equipped to set up and configure the Odoo platform to support your specific business operations.
Pursuing fleet sustainability
With transportation being the major and fastest-growing source of greenhouse gas emissions, more and more fleet owners are assuming social responsibility for reducing the environmental impact of their vehicles. 
The Odoo fleet management module can significantly facilitate the company's task of going greener. Building vehicle routes to avoid traffic jams, roadworks, and other obstacles that can slow down the vehicle, fleet managers can shave off minutes and even hours of the fleet idle time and reduce CO2 emissions arising from it.  
With a GPS tracker integrated into Odoo, fleet managers can also measure each vehicle's fuel consumption during each trip and identify drivers engaging in behavior that wastes fuel. Moreover, by calculating vehicles' CO2 emissions using odometer and GPS data, the team can pinpoint vehicles with unreasonably high emissions, and recommend company leadership to replace them with more fuel-efficient models on reasonable grounds. 
The strategic value of a comprehensive solution
A sufficient feature set and seamless connection with other business management tools are among the strongest points of the Odoo fleet management tool, which drive its adoption among fleet owners across industries. But opting for Odoo, companies also tap into more long-term benefits arising from process digitization and visibility.
Tailoring Odoo to their needs with available modules and custom development, fleet managers can easily keep vehicles well-maintained and operational, reducing unexpected downtimes and accidents. A versatile solution like Odoo also proves instrumental in keeping fleet costs in check and in planning more efficient and dynamic routes. Last but not least, Odoo can help companies meet their environmental and safety goals without loss of productivity. In the end, Odoo ERP system implementation is highly likely to prove worthwhile with these strategic goals met.